Master Water Conditioning Corporation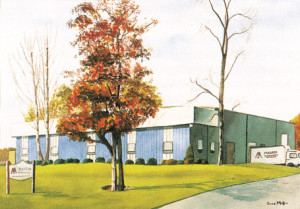 Master Water Conditioning is a family business with family values. Since 1967, it has been our goal to provide the most innovative products and service in the business. These principles have allowed us to grow into one of the most respected water treatment companies.
One of our first innovations was in developing the Combination Unit to filter and soften water. The two tanks mounted together as one Combination Unit saves space, water, and maintenance.
In the early 1980's, the company advanced Ultraviolet Disinfection by lining the UV housing with stainless steel, which prevented the PVC from deteriorating. Further improvements, and advanced electronics, led to the creation of a durable 304 stainless steel chamber.
To address sulfur problems found in water, the Simplus system was created. Its unique manganese based media oxidizes and contains sulfur. The Simplus is easier to maintain than other systems that use continuous chlorination or air induction.
By listening to our customers, and by being good stewards, demand based water softeners and control valves were developed for efficiency; saving on the use of water and salt.

For additional efficiency and convenience, the MCA Control Valve is programmed with complete salt tables and operational parameters. The customer inputs the timing schedule and hardness information to regenerate making it one of the easiest to operate.
Continued technological advancements developed, in partnership with Enpress LLC, creating the patented Vortech ™ technology. It is one of our most efficient systems using less water, less media, and operates with one of the highest service flows and efficiency.
Master Water Conditioning continues to innovate the industry with our newest membrane technologies that conserve both energy and water: the PuroPro and the UltraPro. The PuroPro 1200 is a reverse osmosis system which has the capacity to purify up to 1,200 gallons per day.
The UltraPro, a final barrier filter, can reduce bacteria, cysts, virus, turbidity, and tannins to .02 absolute filtration. The unit can process 10gpm, and has been NSF certified.

By embracing technology and being aware of our need to be good consumers of water, Master Water Conditioning continues to provide the best in product, service, and support.